Some of the projects we have managed include:
Strategic Consulting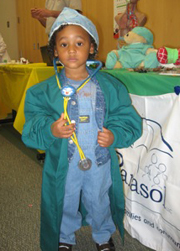 Combining a diverse background in child protective services and specialty healthcare with comprehensive knowledge of operations, Parasol provides strategic consulting services to non-profits, public agencies, healthcare systems and the pharmaceutical industry.
Needs assessments
Program development
Staff assessment
Grant writing
Research
Report writing
B Stigma-Free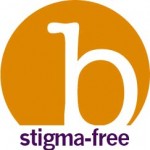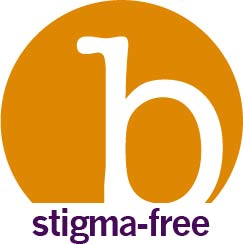 Established in 2014, Loretta Jay is the co-founder and Executive Director of this national non-profit. Working to reduce stigma by fostering understanding and respect of people perceived as having a difference, the organization collaborates with other groups that focus on mental illness, disease or disability, weight, height, gender identity or sexual orientation, race, gender, etc. Through its partnerships B Stigma-Free creates social change by bringing these groups together and helping them cross-pollinate their message so it reaches new audiences. Read more.
Healthcare Education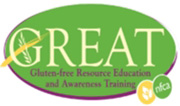 Loretta Jay has extensive experience developing CE accredited learning modules. In addition to managing the development of such programs, she has both worked with faculty from some of the most prestigious universities and medical schools in the country, and also been the faculty. Not only did she secure the funding for many of these projects, she also obtained CE accreditation from numerous organizations including the American Dietetic Association, the American Academy of Nurses Practitioners, the National Association of Social Workers, the American Psychological Association and others.
Gluten in Medication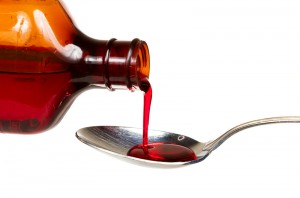 President and founder of Parasol, Loretta Jay, has played a crucial role in the efforts to improve labeling of gluten in medication. Since 2009 she conducted strategic management and planning with the US Food and Drug Administration (FDA), drug manufacturers, retail providers, pharmaceutical industry organizations and other stakeholders focusing on gluten in medication and meeting the needs of the gluten-free marketplace. She was the Project Manager and co-Principal Investigator for an FDA sponsored research study entitled Gluten in Medication. She was the Project Manager and co-faculty for Celiac Disease Training for Pharmacists, a continuing education on-line course accredited by the Accreditation Council for Pharmacy Education (ACPE). It was deployed nationally in 2011, including some major retail pharmacy chains. Loretta Jay also provided testimony, position statements and consulting to the FDA. She also advised US Congressman Tim Ryan's (OH-17) office to develop the language in the bill HR 4972 Gluten in Medicine Identification Act of 2012. Furthermore, she consulted for the National Foundation for Celiac Awareness (now Beyond Celiac) and advises the organization in the area of gluten in medication and the pharmaceutical industry.
Awareness Campaigns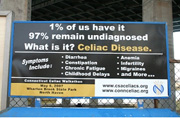 Parasol managed Connecticut's Celiac Disease Walkathon for four years on behalf of the Greater New Haven Celiac Group. Extensive media coverage was secured and almost $100,000 was raised to support awareness, research and provide scholarships for Connecticut's children with celiac disease.
One of Parasol's projects sponsored with walkathon funds was the design and installation of 19 billboards along Metro North Railroad platforms in New York and Connecticut.
Parent Education

Parasol developed and managed parent education programs, fostering support and socialization for parents and their children. Each class addressed a different parenting dilemma and imparted expert information, thus reducing isolation and improving parenting skills.
Programs included Babies 101, Toddlers 101 and a Community Development Block Grant (CDBG) funded parents' support group for Fairfield families.
Food Restrictions and Child Neglect

Loretta Jay's combined expertise of child protective services and celiac disease, food allergies and food restrictions gives her a unique understanding of how medically required restricted diets impact children. She adeptly reviews children's medical histories and assesses how their needs are satisfied with recognition of a child's physical and emotional well-being, as well as the legal basis for enforcement. Written reports and legal testimony emphasize what is in the best interest of the child.