Real parents. Real kids. Real stories.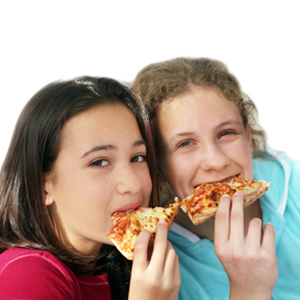 "Loretta Jay = ROCKSTAR"
Fairfield Dad
---
"She has been in (school) every day, happy and excited to be doing homework and has met a few new friends and she is taking the bus to school, which by the way, she has never done so that was BIG! and shows tremendous progress for her as a person. She is eating breakfast, so very happy! It is all great news!! You're the BEST, so grateful for you."
Greenwich Mom
---
"I can't even begin to thank you for your guidance and wisdom and patience. There's no way we could've gotten through this and achieved the best case scenario without you. And you definitely helped me continue to work on waiting/letting things play out and not letting fear run the show, so thank for that too! Words can't capture our gratitude. We honestly could not have done this without you."
Fairfield Mom
---
"My daughter has been diagnosed with myriad emotional and educational problems including ADHD, GAD, bipolar II, and PTSD. Since she was a first grader I have been fighting with school systems to make sure her complex issues are addressed. As someone who is an activist by training, I thought I was prepared to advocate for my daughter's needs. I was wrong. I spent years trying to get IEPs and 504 plans approved; even longer to get them enforced. I went to meeting after meeting with her school support teams without seeing any progress. By her third high school placement by sophomore year, I knew I needed help.
Loretta stepped in and helped us organize our arguments and supporting documents for an outplacement to a therapeutic school. She gave us invaluable feedback for every meeting, phone call, and email to and from the school district. She was able to provide the pros and cons, based on our daughter's specific needs, of each option offered to us by the school district. Over the summer, she was able to get the district to reverse their decision to place our daughter in the absolutely wrong school. Because of her insight and expertise, our daughter was placed into a program that is custom tailored to fit her complicated issues. We feel secure in the knowledge that when we send our daughter off to school each morning, she is coming home a healthier and happier teen. It is too soon to determine if this school will be the answer, but we do know that she is receiving the top-notch education she deserves and the therapeutic support she needs. We now have hope for her future instead of struggling with the everyday.
It is no hyperbole to say that I owe my daughter's future to Loretta and Parasol."
Fairfield mom
---
"My child was in trouble all the time and had strong work refusal. Loretta helped me understand my child's rights and helped me write letters, 
communicate in my son's PPT meetings and informed me of my rights dealing with the school in such a way that I was able to get him the education that he really needed."
---
"The problems we were having with my daughter and school were consuming our every day. She was too sick to make it to school most days and the school had provided us with inadequate alternatives…for years. I didn't think she would get credit for the school year and she certainly wasn't learning the material. We were desperate and didn't know where to turn.
As luck would have it, I met Loretta and dumped our entire saga into her lap. In 5 minutes she gave me the most valuable information on steps to take, my rights, services that were available and how to access those services. She then went on to assist me in effectively communicating our situation and requirements to the right people. She guided me in using the necessary language and communicating the facts without letting my emotions and defensiveness get in the way. Her assistance was invaluable. In short time, we were able to get my daughter the services she actually had a right to. I wouldn't have known any of this was possible without Loretta's help and guidance. My daughter has since graduated from high school and after being accepted to many excellent colleges, will be a freshman at her college of choice in the fall. Thank you Loretta!"
Fairfield mom
---
"I cannot recommend Loretta Jay enough! My daughter has had a challenging academic journey and is currently in her 4th therapeutic day program. I was experiencing several challenges with our school district to transition her to a holistic program that would meet ALL of her needs. The district would often try to minimize the challenges she was experiencing and lack of full support that the previous day programs were not able to provide. Prior to the PPT meeting, Loretta provided valuable insight and guidance to highlight areas of opportunity that were not being addressed in her IEP. She has a thorough understanding of the process to request a referral to an educational day or boarding program, knowledge of the programs available and what resources to leverage to aid our goal of solidifying a referral to a program better suited to my daughter's needs. She gave us the hope and support we needed to navigate an already stressful and overwhelming process. Thanks to Loretta's expertise, we were successful in obtaining a referral to a day program that could fully address my daughter's needs. She is thriving and finally feels like she belongs. Thank you Loretta for all of your help! Your guidance was invaluable."
Milford mom
---
Other SPED Links